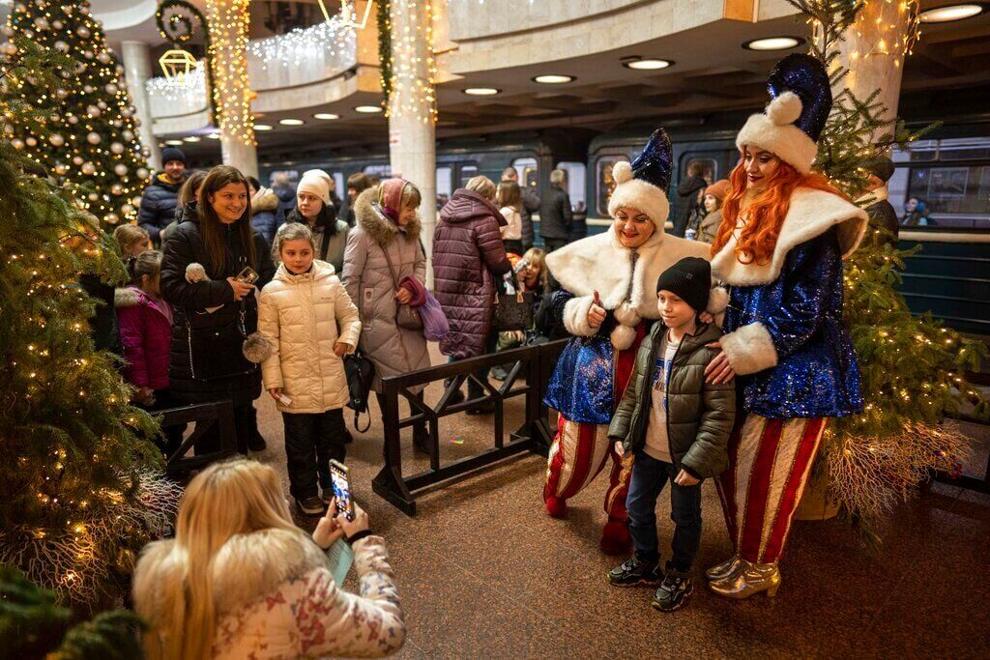 The photographs — of a Christmas concert, of children sitting on Santa Claus' lap, of a woman holding sparklers — tell a story of defiance.
Those photos, taken by the Associated Press, appear to depict typical holiday revelry, until you learn where they were taken.
The sparkler waving woman, her arms outstretched a large smile creasing her face, stands on New Year's Eve in a Kyiv, Ukraine, public square, moments before another Russian missile attack.
The children, Santa and the Christmas concert photos were all taken at the "University" subway station in Kharkiv, Ukraine, the site of brutal fighting in recent weeks during the Russian invasion that began almost a year ago.

For Russia, the war hasn't been going well. After initial gains, Ukraine's military has pushed the invaders back and decimated many of their crack units.
Military historian and war studies professor Lawrence Freedman said last November in an interview with Slate magazine that Russian President Vladimir Putin believed Ukraine would fold like last week's laundry once Russian tanks appeared on the frontier.
Putin was wrong, and the fundamental limitations of dictatorial rule compounded his error.
"Autocrats tend to make bad decisions.," Freedman said. "They believe in the possibility of big, bold decisive moves and they don't have people who dare to warn them about all that can go wrong."
Because the people who would have dared to provide those warning had all been purged.
Ukraine isn't just a fight pitting democratic pluralism against dictatorship. It's exposing the limitations of both autocracy and warfare.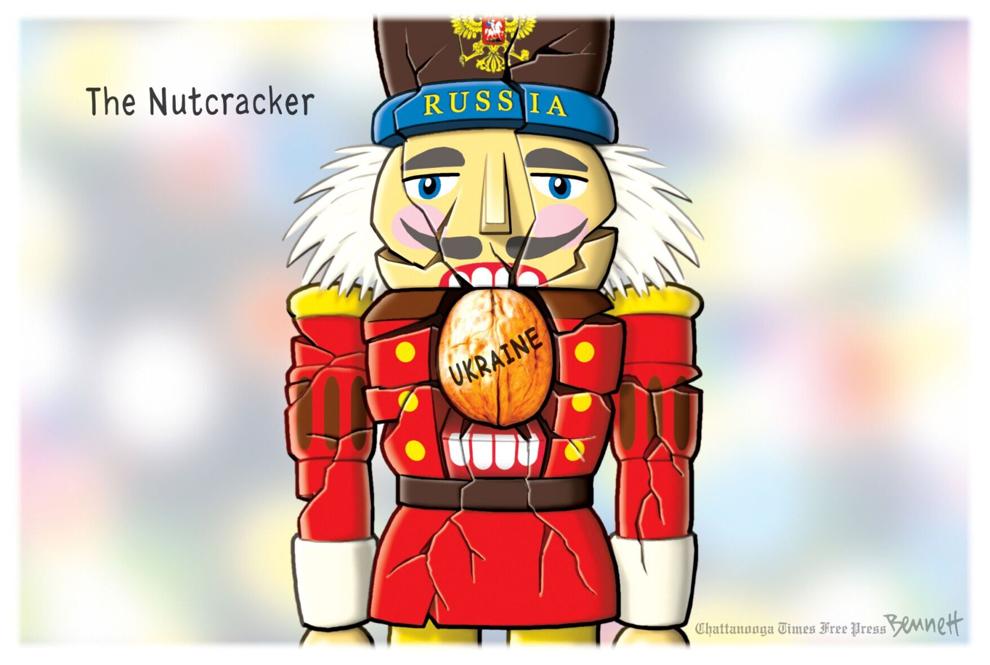 If someone in Vladimir Putin's inner circle had told him that the Ukrainians had more steel in their spines than he thought, he might not have invaded. But there was no such person.
In a country where power stems from the ballot box, a leader benefits from advisors who disagree with one another, or even the leader — a "Team of Rivals," to use the term Pulitzer Prize-winning historian Doris Kearns Goodwin applied to Abraham Lincoln's cabinet.
When an autocrat draws power from his own clenched iron fist, dissent becomes disloyalty and a dictator can't tolerate disloyalty for the same reason "The Princess Bride's" Dread Pirate Roberts can't take prisoners — "Once word leaks out that a pirate has gone soft, people begin to disobey you, and then it's nothing but work, work, work, all the time."
Putin's counterpart – Ukrainian President Volodymyr Zelenskyy — has the luxury of listening to disparate voices, even when the burden of a final decision falls upon him.
As an actor-comedian, Zelenskyy played a high school teacher whose viral video-recorded rant against the country's corrupt government swept him into the Ukrainian presidency in the hit television show "Servant of the People."
Life imitated art in 2019, when Ukraine elected Zelenskyy president, representing an idealistic resurgence for democracy after a decade-long rising tide for autocracy, not only in Russia, but in Turkey, Hungary, India and Italy.
The distinction between politics and performance is often faint – a country that has elected an actor twice and a reality TV star once to its highest office should appreciate that – and the lessons Zelenskyy absorbed in his previous job have served him well in his current one.
Ukraine isn't just opposing dictatorial rule in its stand against Putin's ambition to put the old Soviet band back together. It's displaying for the world why the democratic republican form of government is superior to autocracy.
When people have a cause — self determination — worth dying for, they'll be spectacularly resilient at killing to keep it.
Many Ukrainian Christians follow the Julian calendar, which runs 13 days behind the Gregorian calendar used throughout the West, so Christmas fell last Saturday for most Ukrainians with celebrations undimmed by war.
The standard disclaimer — past performance is no guarantee of future results — applies, but Ukrainians had good reason to embrace hope during the recently closed holiday season.
Russia tried to cancel the Ukrainian nation. It couldn't even cancel the Ukrainian holidays.
ERIC POOLE is editor of The Herald and Allied News. Contact him with story tips, complaints and recommendations for Ukrainian television shows by email at epoole@sharonherald.com, and by phone at 724-981-6100 ext. 247.