Welp, it looks like St. Patrick's Day will be an Irish holiday this year.
I know what you're thinking — "Isn't St. Patrick's Day an Irish holiday every year?
No. No it isn't.
St. Patrick's Day has, in past years, been celebrated by the Welsh, the Scottish and — inappropriately enough — the English. Just last year, St. Patrick's Day was a French holiday.
It could even be an Italian holiday, although that hasn't happened yet.
Hey, I don't make the rules. But I'm making the rules here, so I suppose an explanation is due.
If you've learned one thing about me in my five-plus years at this publication, it's that rugby is an integral part of my identity.
I wasn't a great player, but I rarely embarrassed myself either.
A couple of things about playing rugby as an American. One, a lot of us came to it from American rules football, which means we went from competing in a full-contact sport where everyone wore plastic helmets and shoulder pads, to a full-contact sport where no one wore hard plastic equipment.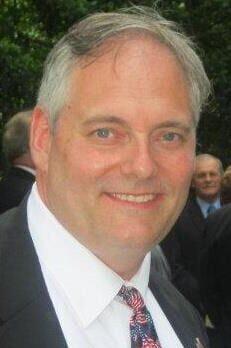 To play rugby, you have to overcome the feeling of vulnerability that comes with being stripped of all the so-called "protective gear."
The second thing is that not everyone can play rugby. During my five years playing for the Pittsburgh Harlequins, I saw a lot of people — most of whom were better athletes than I was — play one match, or endure one practice, never to be seen again.
My only outstanding athletic attribute was a high pain tolerance. In short, I was made to be a rugby player.
It's the only sport I'm still passionate about, and I can make anything be about rugby. Even St. Patrick's Day.
It's not even that difficult.
Most years, the Six Nations Championship — the annual battle among England, Ireland, Scotland, Wales, France and Italy for Northern Hemisphere rugby supremacy — winds up on St. Patrick's Day weekend.
It is, therefore, only fitting that the tournament winner should get to claim the holiday, at least as far as I'm concerned. Sure, it's a little greedy when Wales wins the Championship, which happened in 2021, because they already have St. David's Day on March 1.
This year, Ireland appears poised to successfully defend its holiday. Heading into Saturday's final round, the Irish have won four matches out of four, as they say across the pond.
And Ireland is wrapping up on home ground against England, the whipping boys of this year's Championship. On Saturday, France thrashed England, 53-10, its worst-ever defeat on the home ground of Twickenham.
While England, Northern Ireland, Scotland and Wales march in most places, including the Olympics, under the banner of Great Britain, England has a historically fraught relationship with Ireland (Google "Great Famine"), Scotland (Google "Bannockburn") and Wales (Google "Owain Glyndwr") going back nearly a millennium.
Not to mention France (Google "Hundred Years War").
A common theme of the Six Nations Championship is that those historical rivalries play out between the white lines for benefit of those in the stands — the only people rooting for England are the English.
So there was much cheer across the Six Nations landscape over the lopsided victory by France, now the world's second-ranked team.
On tap this weekend for England? Just a trip to Aviva Stadium in Dublin and an appointment with the world's top-ranked team.
One caveat for those of you who want to extend the St. Patrick's Day revelry — as if you needed an excuse to drink Guinness on a Saturday. Ireland got pretty battered Sunday in its 22-7 win over Scotland.
Both of Ireland's hookers — yes, that's a thing; it's the only forward position I never played — went off with injuries and centre Garry Ringrose was carted off on a stretcher with a brain injury late in the match.
But it still looks like the Irish will have more to celebrate Saturday. And they're only getting started.
With the 10th Rugby World Cup coming up in September, the Irish are prohibitive favorites to become the second Northern Hemisphere nation to hoist the William Webb Ellis Cup, and first since England's victory in 2003.
Ireland hasn't lost an international match since a loss to the New Zealand All Blacks, the planet's most iconic sporting franchise, on July 2. Since then, the Irish have won eight consecutive matches, including two victories over the All Blacks, and wins against Australia, South Africa and France.
So it looks like Ireland will own St. Patrick's Day this year. And St. Patrick's Day could last all year long.
ERIC POOLE is Editor of The Herald and Allied News. Contact him with news tips, complaints and rugby stories by email at epoole@sharonherald.com or by phone at 724-981-6100 ext. 247.