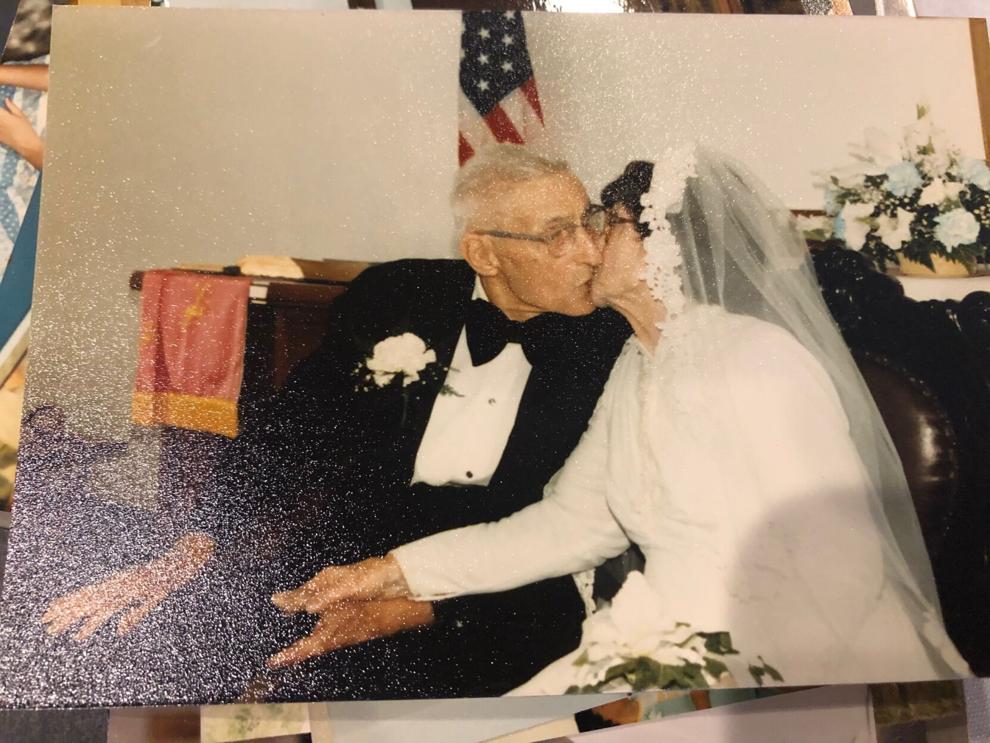 My grandfather, a child of the 19th century, was already an old man by the time I was born.
I couldn't remember him ever going to work. As far as I was concerned, he was the guy who grew morning glories outside the trailer where he lived for his final 20 years.
I knew him only from the way his eyes twinkled when he was about to do something mischievous, which was — much to his wife's chagrin — quite often.
I knew him as a bit of a lead-foot. The state police pulled him over in the early 1970s for clocking his age on the Turnpike, with my cousin, Tim, and I in the back seat of his Ford Torino.
What I didn't know about my grandfather until it was too late to ask him about it, was that he was there — "there" being northern France — for the 1918 Armistice, an event marked now as Veterans Day.
My grandfather, was a U.S. Army medic in World War I. This time of year, I wonder what it must have been like for him, standing in a trench on the 11th hour of the 11th day of the 11th month of 1918, when the shooting stopped.
I can't know, because I can't ask him. But I can make some deductions.
Ray's hands would have been covered with blisters and the marks left behind by splinters, some removed, some remained behind. If I close my eyes and imagine, I can hear the sound of his boots against the duckboards lining the bottom of his trench and see the mud oozing through gaps in the wood.
While other men had fought the war with machine guns and bayonets, he had only a bag of bandages and a wooden-handled stretcher for ordnance. Conditions inside the trench would have long since worn away the finish on the handles, causing the splinters in Ray's hands.
While other soldiers tried to win the war by making Germans die for their country, Ray did his part by trying to keep his comrades from dying for theirs.
Not always successfully.
Even under the best of circumstances, trench warfare was unpleasant. When the weather was dry, rats and lice were constant companions. When it was wet — well, being at the bottom of a grave-depth divot meant living in an instant quagmire. Just add water.
As the minutes ticked until 11 a.m., when the war was supposed to end, Ray might have sat on the trench's fire step, lit a cigarette with those battered hands, and leaned into the mud-coated wall, his back toward No Man's Land, and the Germans on the other side.
Ray had heard the of the armistice, but he also knew that that an army runs on rumors as much as it does on its stomach or the ammunition cart. and the armistice might be just another rumor.
If the war was about to end why were they still shooting? Why were the artillery shells still flying overhead?
He wanted the rumor to be true.
But Ray might have found it much easier to imagine that, tomorrow or the next day or the day after that, he would once again follow the infantry up a ladder over the lip of the trench, back into No Man's Land, following the cries of "Stretcher bearer!" to another man torn up by German machine gun fire or lungs searing from inhaling mustard gas.
And then, at the crack of 11 a.m., he would have heard it. Or he wouldn't have heard it.
Then, an officer would have come out and said two words:
"It's over."
With that, Ray's future opened up before him. He could see beyond tomorrow's assault into No Man's Land because there would be no assault tomorrow or any other day.
Less than four years later, he would marry Elizabeth, drive his Model T — he was a Ford man from the day there was a Ford until the day he died — across the United States and have a baby son.
Ray would send that son off to the next war, and one of his sons off to the war after that.
Ray would grow old enough to see his grandchildren, to outlive his oldest child, to walk with his grandsons in the woods and go fishing with them at his mountain cabin.
That November morning, in northern France, he couldn't have known what his future held. All he knew was that he had a future.
And he knew that was a privilege that had been denied to too many.
THIS IS DEDICATED to all veterans, and especially to the combat medics, including Ray Hixson Poole (1896-1984), and Vietnam War medics Jerry "Doc" Nash of Sparta, Tenn, and Scranton, Pa., native Joe "Doc" Honan (KIA, Feb. 17, 1970). Contact Herald Editor Eric Poole with story ideas, complaints and war tales by email at epoole@sharonherald.com, and by phone at 724-981-6100 ext. 247.