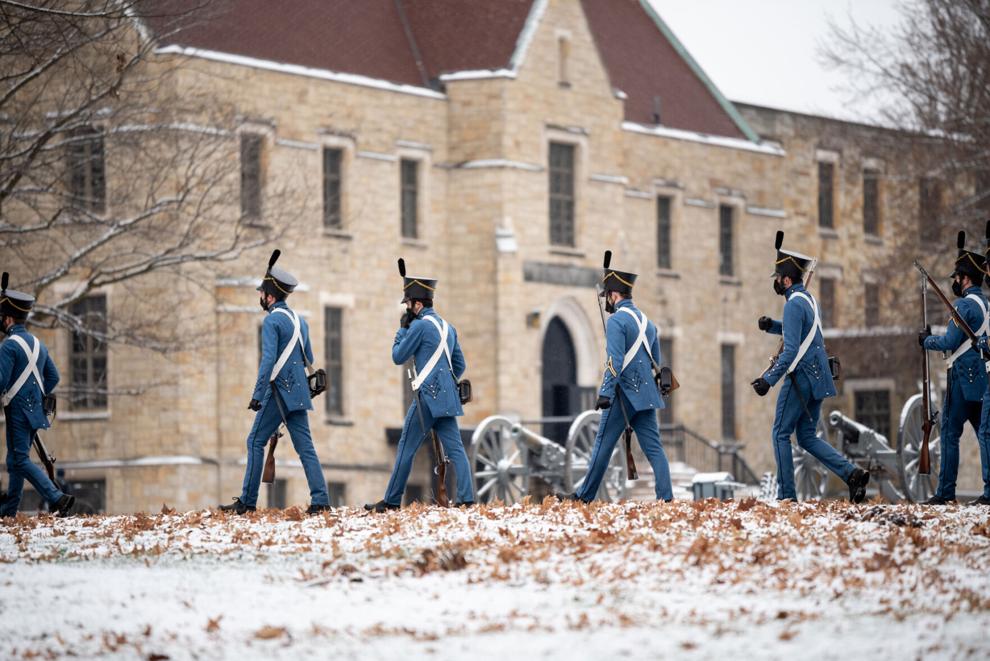 NEW WILMINGTON – Westminster College's transformation from a quiet campus preparing for final exams to a Hollywood movie set depicting an 1830s West Point Academy continued last Wednesday morning.
Filming for the Netflix movie "The Pale Blue Eye" tookk place last week ad into this week. The movie stars Academy Award-winner Christian Bale and features fellow Oscar winner Robert Duvall, among others in a star-studded cast.
The movie is also set to film at nearby McConnells Mill State Park in Lawrence County and in Somerset County. It is based on the 2006 Louis Bayard novel of the same name when a young cadet's body is found swinging from a rope then later is found to have had its heart removed. In comes a New York City detective who must solve the case quietly so as to not cause a scandal.
The detective, Augustus Landor (Bale), finds help from and forms a fatherly bond with a young cadet named Edgar Allen Poe (Harry Melling).
The filming so far has been on the campus quad, though the New Wilmington school has signs directing actors and other equipment. Temporary lights have replaced the modern lampposts, and some sidewalks have been covered as classes are still in session.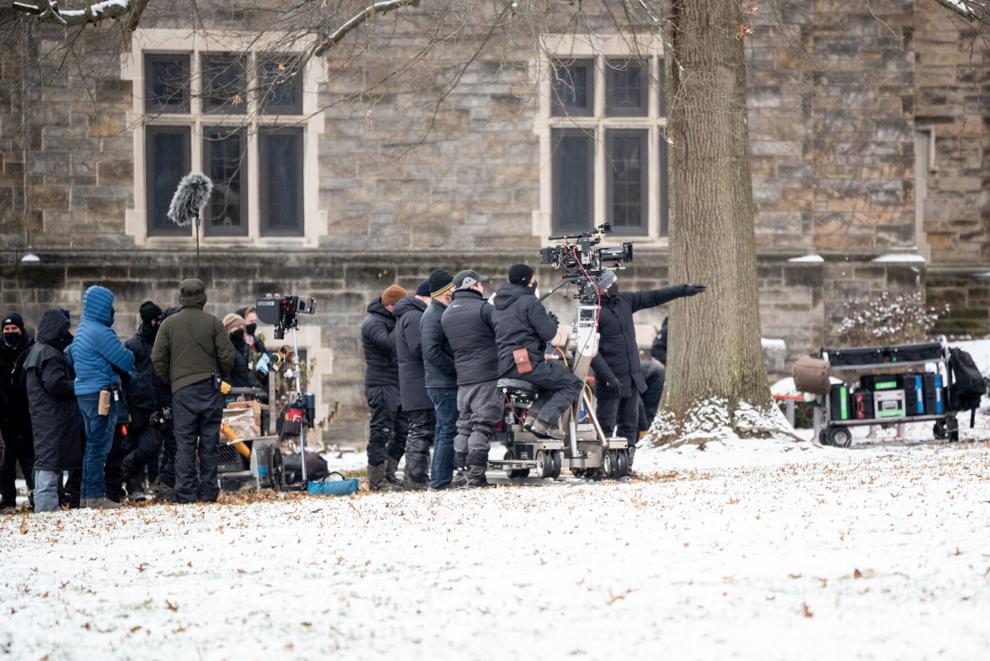 Still, the weight of a major motion picture being filmed is not lost on the student body.
"It's cool to see how they transformed campus in a matter of days," said Alex Hough, a freshman and hometown Wilmington Area High School graduate. "The fact that Christian Bale is here is mind blowing."
Actors are seen in light blue military uniforms. Bale wears a black top hat and sports a beard. The Welsh actor is known for his dramatic physical changes in his movies — he bulked up with muscle to portray Batman in "The Dark Knight" trilogy and also dropped about 30 pounds to 145 for his portrayal of Dicky Eklund in his Oscar-winning role for "The Fighter." He ballooned to around 220 pounds to portray Dick Cheney in 2018's "Vice."
Jack Dockum, a sophomore from Rochester, N.Y., said it was cool seeing all the behind-the-scenes interactions. Actors could be seen going from the set to warming vans or grabbing a snack.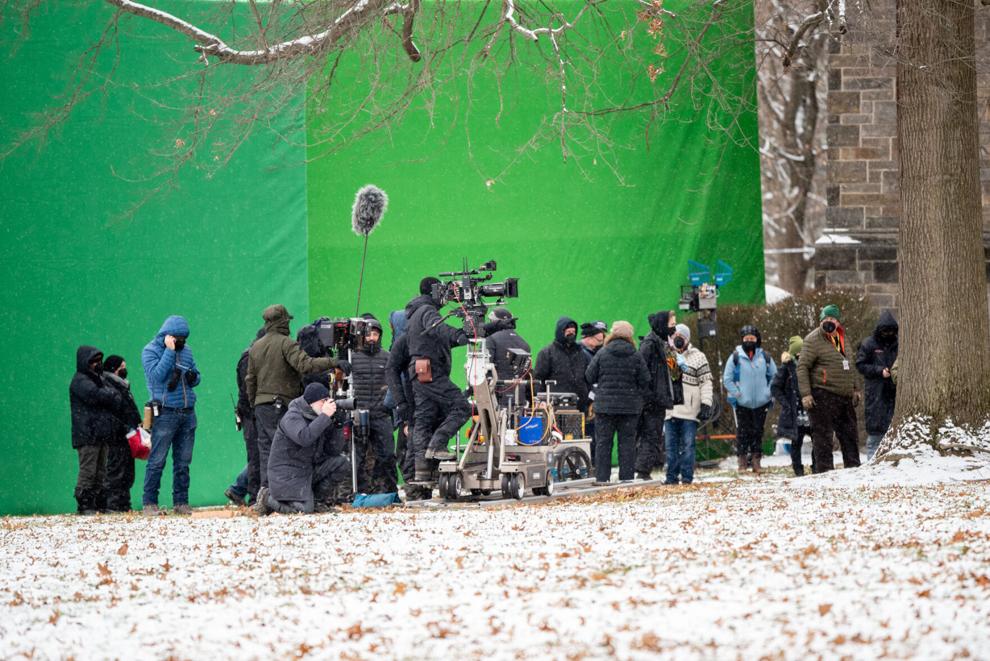 "We are pleased to have been a part of this project and particularly happy that some of our students have had the opportunity to participate as extras or in technical support areas," Westminster College President Dr. Kathy Brittain Richardson said. "We look forward to seeing our campus scenes in the film."
Ken Romig, vice president for finance and management services at the college, said student foot traffic is being limited through the quad area during filming. He said the production company earlier this year had a location scout looking for stone academic buildings close to Pittsburgh, where it is being filmed in a studio.
Romig said the school is being compensated for its use, money that will be reinvested back into facilities.
HERALD Photo Editor Tanner Mondok contributed to this story.