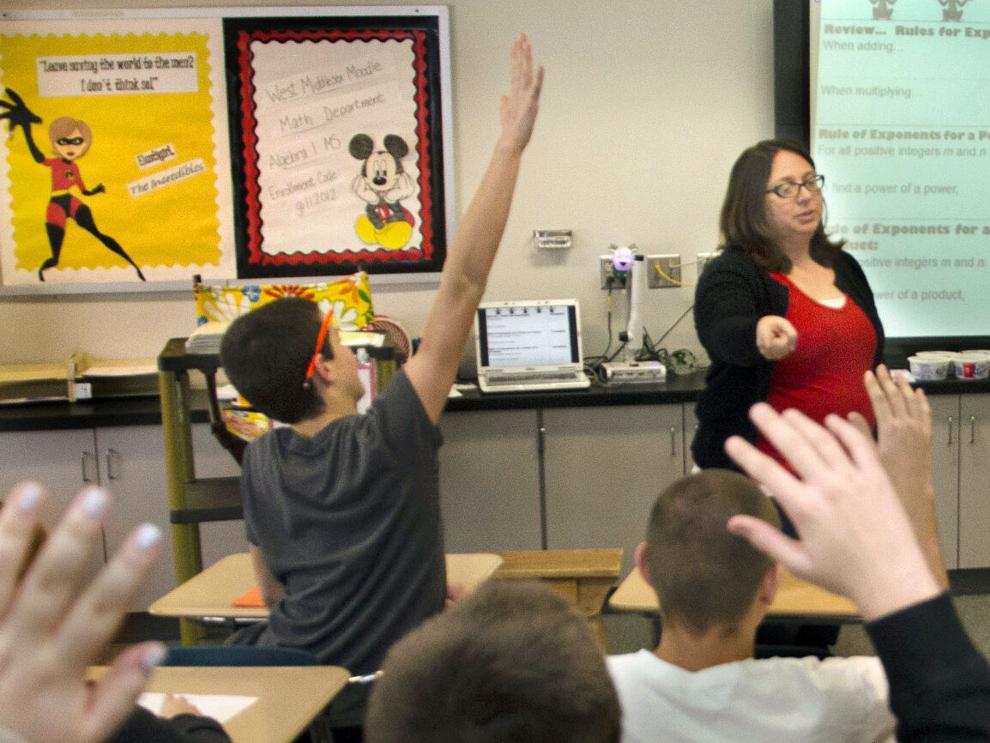 HARRISBURG — A collective of lawmakers announced a package of bills to be introduced in the Pennsylvania House of Representatives toward reversing the trend of the Keystone State's rapidly shrinking workforce of teachers.
The bills propose raising the salary floor for teachers to $60,000, provide up to $40,000 in student loan forgiveness and up to $32,000 for recipients of a new scholarship. Recipients of either of the latter proposals must work in Pennsylvania schools for up to four years.
The package also proposes grant programs both to help high-need schools fill frequent vacancies and to incentivize paraprofessionals toward becoming teachers and create a mentoring program for first-year teachers in districts with high turnover rates.
New teacher certifications fell 64% from 2010-11 to 2020-21 statewide, dropping from 21,045 to 7,695. The lack of candidates forced the commonwealth in 2020-21 for the first time to issue more emergency certifications for long-term substitutes than new certifications awarded to in-state teaching candidates.
"Our schools are in crisis. There are not enough teachers to go around," Rep. Jim Rigby, R-Cambria/Somerset, said Monday, noting his family is one with several educators.
Rep. Mike Schlossberg, D-Lehigh, whose wife is a teacher, cited a University of Pennsylvania study updated in 2018 that estimated about half of all teacher turnover occurs in just 25% of state schools.
"That probably means those schools are probably heavily urban or heavily rural," Schlossberg said.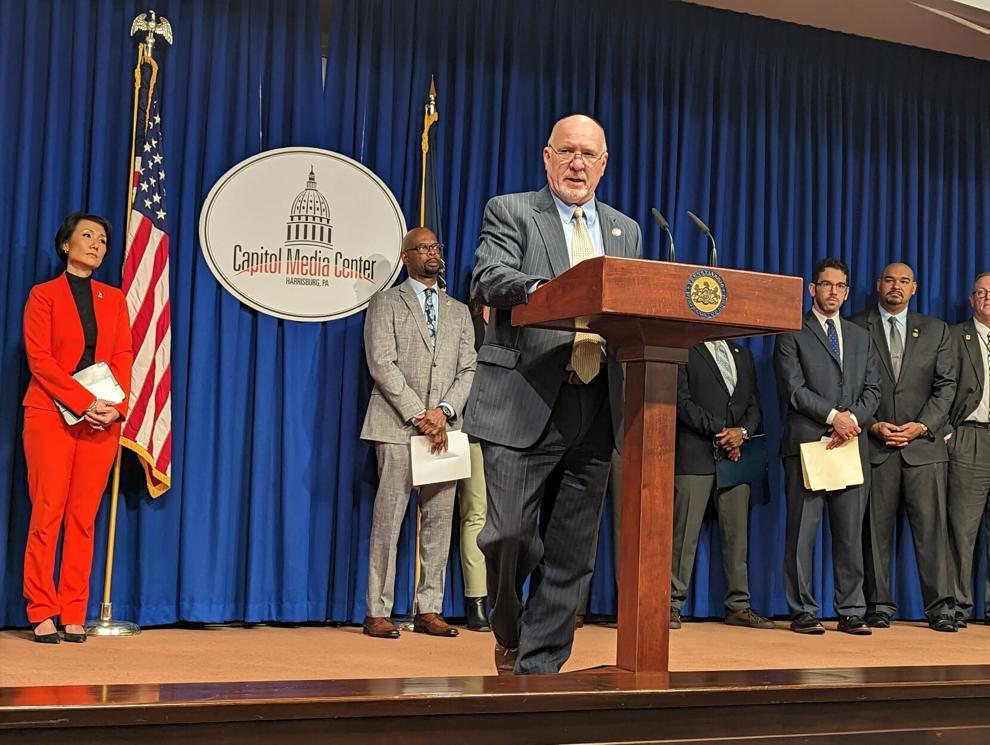 Lawmakers offering bills as primary sponsors, along with Rigby and Schlossberg, are Rep. Patty Kim, D-Dauphin, Rep. Regina Young, D-Philadelphia/Delaware, Rep. Mark Rozzi, D-Berks, Rep. Carol Hill-Evans, D-York and Rep. Stephen Kinsey, D-Philadelphia.
The minimum salary for teachers allowed by state law is $18,500 and is unchanged since 1989. It's not a salary being paid out, however. The average starting salary for Pennsylvania teachers was $46,991 in 2020-21, according to the National Education Association.
Kim's plan is to first raise the minimum teaching salary to $50,000 and incrementally increase that minimum by $2,500 before reaching $60,000, which is the salary minimum sought by the state's largest teachers union, Pennsylvania State Education Association.
Kim estimated 15,400 educators working today in Pennsylvania schools earn less than the $60,000 minimum salary she proposes. Her bill would also seek $20 hourly minimum wages for support staff, too, another PSEA initiative.
Young is proposing loan forgiveness spread across four years. According to the National Education Association, 45% of educators carry an average of $55,580 in student debt.
"We need quality and quantity," said Young, a former fourth-grade teacher.
A grant program to support high-need schools in hiring is proposed by Schlossberg and will offer incentives to students, paraprofessionals and parents to teach in their local districts.
A separate program specifically focused on aiding paraprofessionals like teachers' assistants and instructional aides to become teachers is proposed by Rigby.
Rozzi is putting forward the bill to establish scholarships across four years for students enrolled in teaching programs at schools within the Pennsylvania State System of Higher Education.
The proposal for mentoring first-year teachers, an area of need identified by education professionals and advocates, is being put forward by Hill-Evans and Kinsey.
Rep. Jordan Harris, D-Philadelphia, said diversity is necessary in terms of reinforcing the commonwealth's educator workforce. He echoed words education advocates have said: That it's important for students in minority communities to be taught by educators who look like themselves.
"We have to make sure that the people standing in front of our students also look like our students, have backgrounds like our students," said Harris, a former teacher.
Rigby is the lone Republican to offer legislation for the package, however, Kim acknowledged bipartisan support will be necessary to carry the measures. Democrats hold a voting majority in the House, and Gov. Josh Shapiro is also a Democrat, while Republicans are in the majority in the Senate.
Shapiro's first budget proposal is to be unveiled Tuesday, March 7. The governor announced last week he will propose a $2,500 personal income tax credit for newly certified teachers, nurses, and police officers. Computer science, STEM education and career and technical education all are areas anticipated to get greater focus in Shapiro's proposed budget.
The current year's state budget saw an increase of $1.8 billion in education spending.