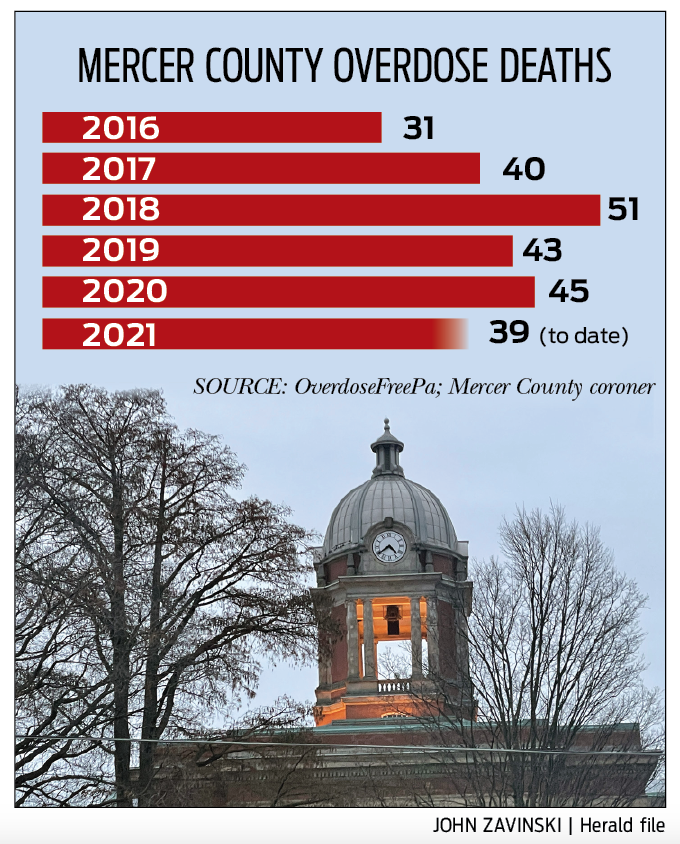 MERCER – Coroner John Libonati said Mercer County's number of overdose deaths are increasing this year, as they are nationally.
"We're going to surpass our worst year," Libonati said.
According to the website OverdoseFreePa, run by the University of Pittsburgh, overdose deaths for Mercer County this year to date are at 39. The highest previous year is 2018 at 51 overdose deaths. Libonati said the county is approaching that number.
In 2020, Mercer County had 45 overdose deaths, 43 in 2019, 40 in 2017, and 31 in 2016.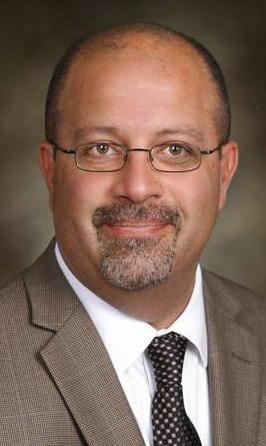 Libonati said he believes that it was more difficult to get drugs in 2020, when the COVID-19 pandemic was in full swing, which might have held overdose numbers below what they might have been otherwise.
But he also thinks the pandemic caused isolation, making people feel lonely and more likely to use drugs.
And even when the numbers are in decline, it doesn't necessarily mean that the problem declining as well, Libonati said. Accounting for the opioid crisis must include not only overdose deaths but non-fatal overdoses.
And collecting that information is difficult, if not impossible, because Narcan, a treatment for opioid overdoses, is supplied to the general population, as well as emergency responders.
"I believe there is no good data source to tell you what that number is," Libonati said. "The challenge is seeing how bad this number is because Narcan is widely distributed."
Libonati said he's glad that people are being resuscitated at home, but he calls it irresponsible to fail to call EMS if you take these measures.
"If you are resuscitated with Narcan, you should be medically cleared," Libonati said.
He said that different chemical compounds being used in mixing drugs plays a significant role in the opioid crisis.
Fentanyl, a powerful synthetic opioid, caused the majority — 59.3% — of Mercer County's overdose deaths, with 161 deaths from 2014 to 2021, according to OverdoseFreePa. Cocaine followed at 36.8%, or 99 deaths.
Tracy Bornick, single-county-authority administrator of the Mercer County Behavioral Health Commission, said there is a lot of fentanyl in the county.
"Fentanyl is being laced into substances we have not historically seen, including marijuana," Bornick said. "We believe a portion of the population is not aware of that."
Tracy Auell, preventions supervisor for the BHC, said fentanyl is changing the look of what they're seeing.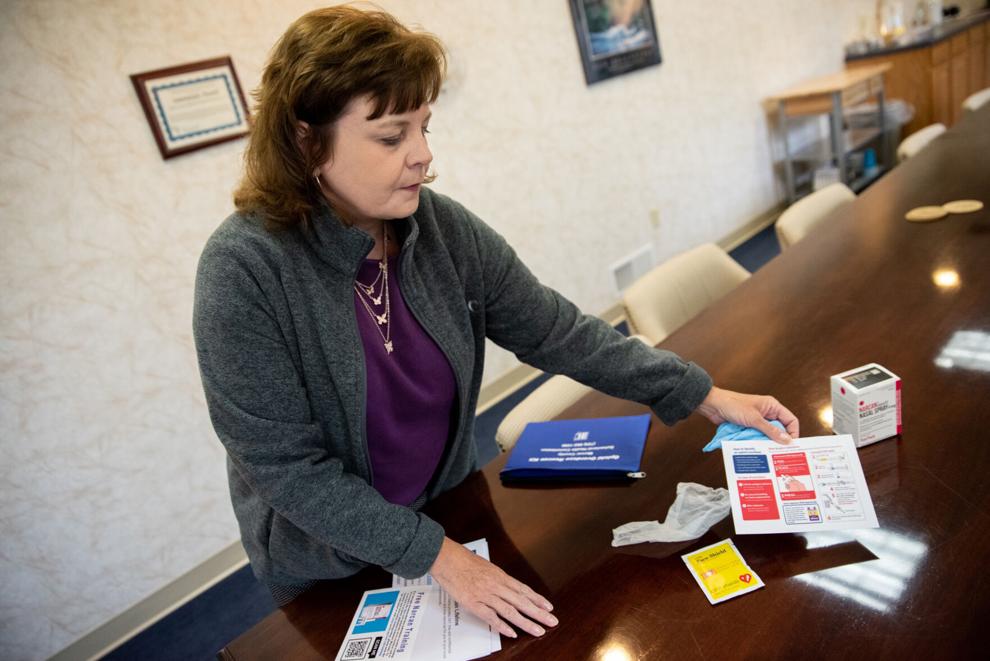 "We can't minimize that," Auell said. "Individuals who are addicted may want treatment or think they're taking a lower dose and they end up overdosing, and that's not their intent."
Bornick and Auell said the BHC offers programs and support to those who are underinsured or not insured in the county.
"Look at the readiness of change," Auell said. "Look at the stigma or the influence. That all plays a part in whether people are accessing treatment."
Libonati, Bornick and Auell are all concerned with the stigma associated with addiction, and are trying to combat those fears in addicts.
Through the BHC's overdose prevention work group, they have released a stigma survey to assess the community attitudes so they can address that.
"We'll take that data and take the areas where there's misperception of addiction," Auell said. "We want to educate the community that addiction is a brain disease requiring treatment."
To take the stigma survey, go to: https://pitt.co1.qualtrics.com/jfe/form/SV_eglI4ZvEmmR3yeO