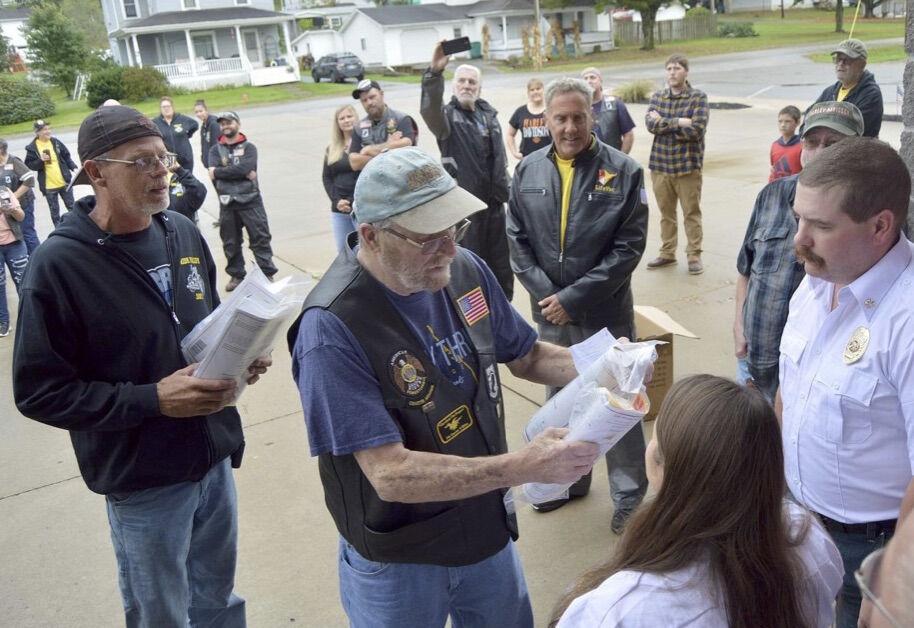 The loved ones of two children who died in choking accidents hit the road on Saturday in their memory, and in the cause of preventing others from the same fate.
"We have a message, and I'm so happy that people are listening to it," said Cortney Novosel of Meadville, the mother of Kolson Confer, who died earlier this year, less than two months before his second birthday.
The Ride for Life held Saturday was organized with help from LifeVac, which in 2012 released an airway clearing device that can be used on kids and adults.
"It happens every day and a lot more than anyone realizes," Aizeya's aunt Jamie Mattocks said. Her niece Aizeya Mattocks succumbed to choking in 2012.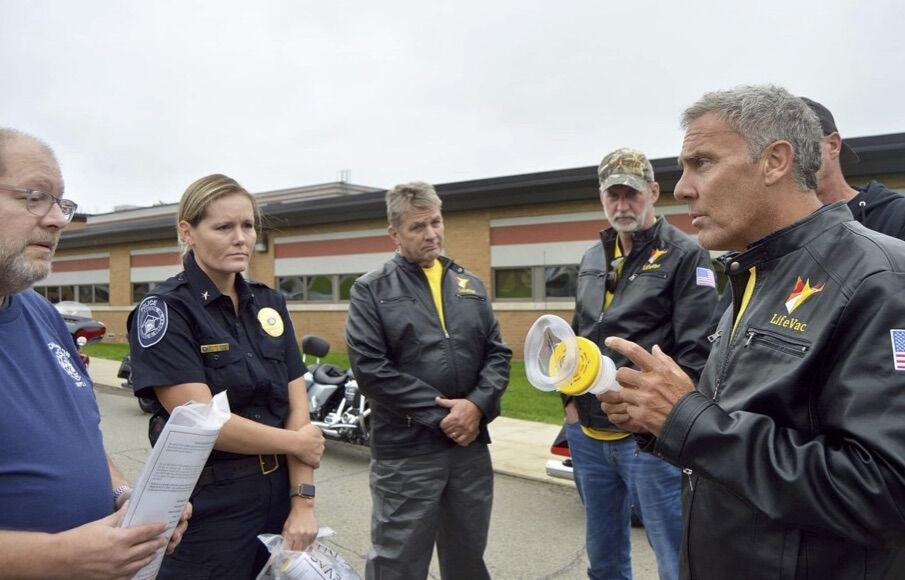 The two families were joined by LifeVac representatives – including founder and chief executive officer Arthur Lih – and motorcyclists from Legion Riders Post 159 from Mercer, where the ride started.
The event ended with a party and CPR classes in Meadville, organizers donated LifeVac devices. Along the way, the group delivered about 100 LifeVac devices to emergency responders, including fire departments and ambulance companies.
Both families continue to advocate for LifeVac, knowing that most people don't worry about choking.
Heidi Felix, LifeVac's vice president of sales and marketing, said LifeVac can save lives, and Aizeya's and Kolson's families are using their worst moments as an incentive to help others.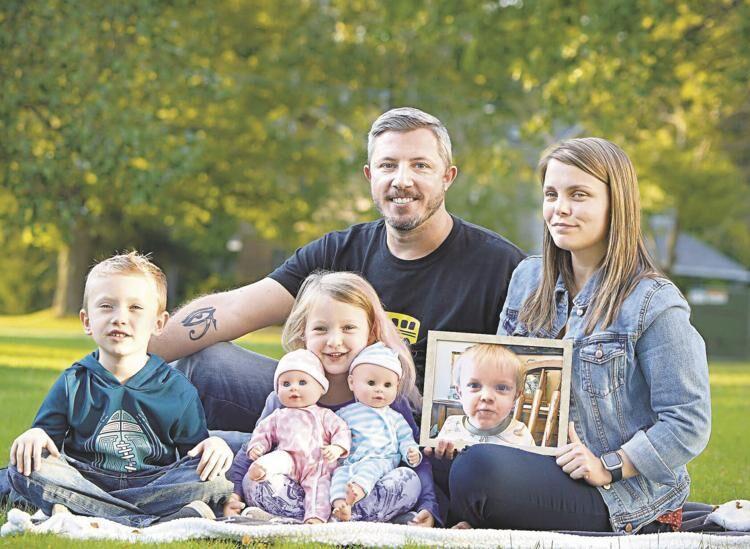 Kolson passed away June 24, after about a month on life support. He choked on a children's breakfast bar at home. His father, Travis Confer, exhausted all available options to save him.
Kolson would have turned 2 on Aug. 15.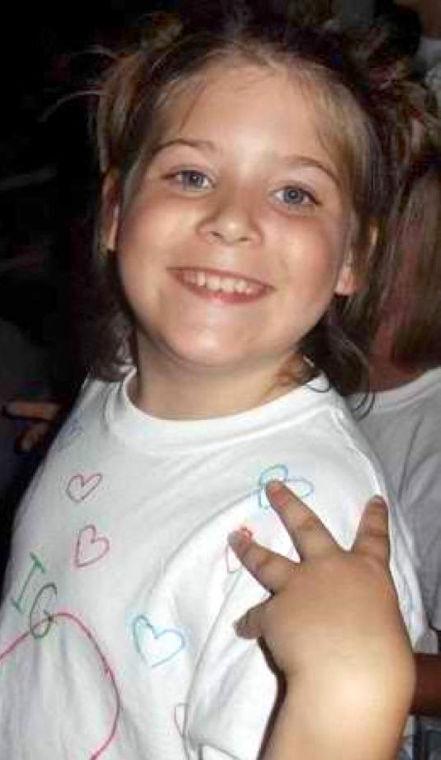 Aizeya, of Mercer, was 8 when she choked on a hot dog during lunch in 2012 at Mercer Elementary School. By now, she would be 18, and would have graduated from high school in June.
Those experiences are not easy to talk about, so LifeVac representatives are grateful that the families are willing to help with outreach.
"Together we can make a difference," Felix said.
Ride for Life started out as a fundraiser for Kolson's Krew — a group that raises money to donate LifeVac devices in his memory. Novosel discovered the company after researching choking, and Kolson's Krew has since donated devices across five states.
The "ride" component was added because Lih enjoys riding his motorcycle, and LifeVac took the opportunity to connect the Confer and Mattocks families, Felix said, adding that the company has been matching donations.
LifeVac is made in New York, and Lih said he was inspired after visiting a friend in the hospital, where another patient — a 7-year-old boy — passed away after a grape became lodged in his throat, Felix said.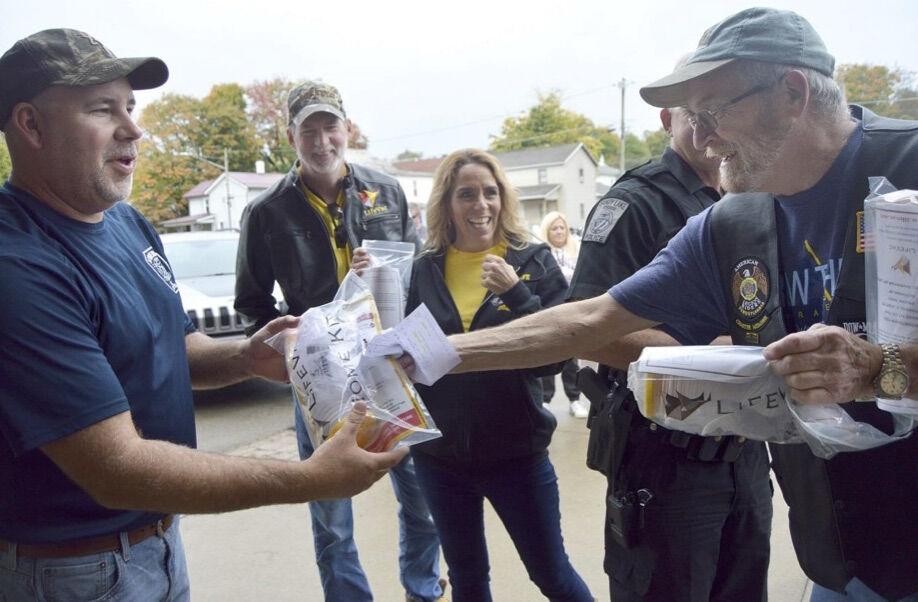 Lih set to work in his garage, experimenting with plungers — eventually settling on one that resembles a sink plunger — and consulting with experts and conducting studies.
He patented a one-way valve, and the device fits over the face with a mask. The company offers mask sizes for kids and adults, and training guides.
The device vents out the side when the plunger is pulled, and there are no physical risks associated with LifeVac.
LifeVac has been tracking the times the device has been used, and Felix said it has had a 100% success rate.
In one instance, a 10-month-old baby was saved during a family meal at a restaurant in South Carolina. The choking baby was saved after another diner retrieved LifeVac from their vehicle.
LifeVac is a great tool to have at home, in the car and other locations including emergency service facilities, restaurants and schools, said Felix, speaking not just as a company official, but as a parent.
"I know how scary choking incidents are," she said, recalling a time that her young son was choking and she pounded on his back.
One child dies every five days from choking, and even more are hospitalized, often with a brain injury like the one Kolson suffered, Novosel said.
It's also important to be up-to-date on CPR and first aid training, which includes learning about the Heimlich maneuver, she added.
The Mattocks family and the Legion Riders have donated dozens of LifeVac devices in honor of Aizeya, aiming to prevent other families from having to experience a tragic loss, said Mattocks, who was joined on Saturday by Amber, Aizeya's mother .
Harlowe Mattocks, a member of the Legion Riders and Aizeya's great-uncle, said the event was great. He and other relatives have LifeVac devices, which he said is simple to use.
"And it was nice bringing two families together," he said.
To learn more about LifeVac, visit lifevac.net. Use codes "JM3" or "Kolson" for a discount.