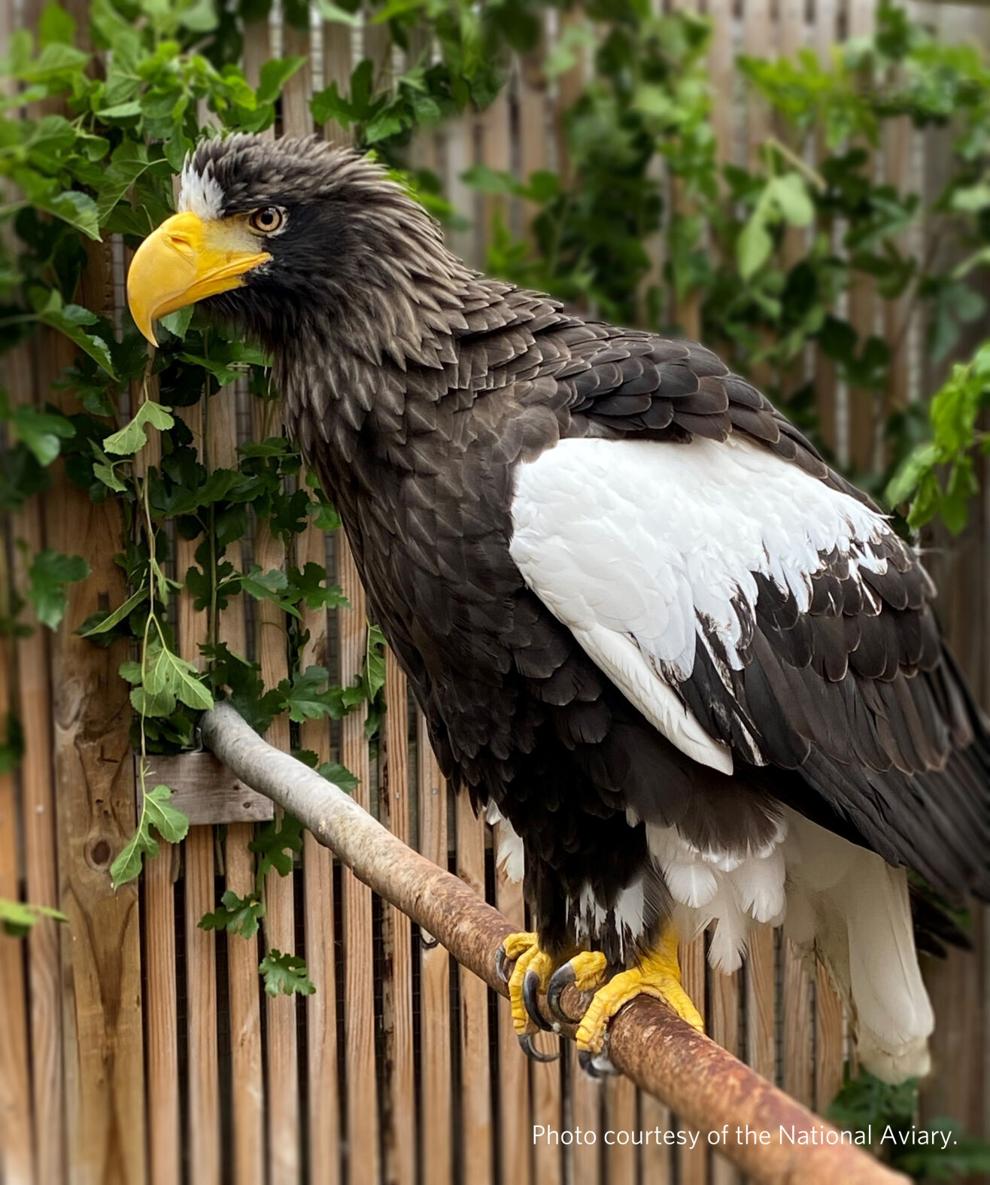 When the Stellar's sea eagle known as "Kodiak" escaped from the National Aviary in Pittsburgh about a week and a half ago, volunteers from throughout western Pennsylvania pitched in to help find the lost bird.
Among those who helped in the search effort was Dr. Jeffrey Finch, the superintendent of Grove City Area School District, where the school mascot coincidentally is an eagle. Finch is a Pennsylvania-licensed falconer.
Finch minimized his involvement in the successful search for the escaped bird.
"I was just a part of a much bigger team," he said.
Steller's sea eagles — which have a wingspan of about 6 feet and are larger than bald eagles— are native to Russia and Japan. Kodiak lived at the National Aviary for 15 years until he escaped Sept. 25, said Molly Toth, a communications and content specialist with the National Aviary.
Kodiak's likely escaped through a gap in the heavy gauge wire mesh roof of his enclosure. Toth said Kodiak's getaway was "extremely unusual" and had never happened before at the aviary. After the escape, teams of National Aviary staff and volunteers worked with the community, which sent in hundreds of tips, to search for Kodiak.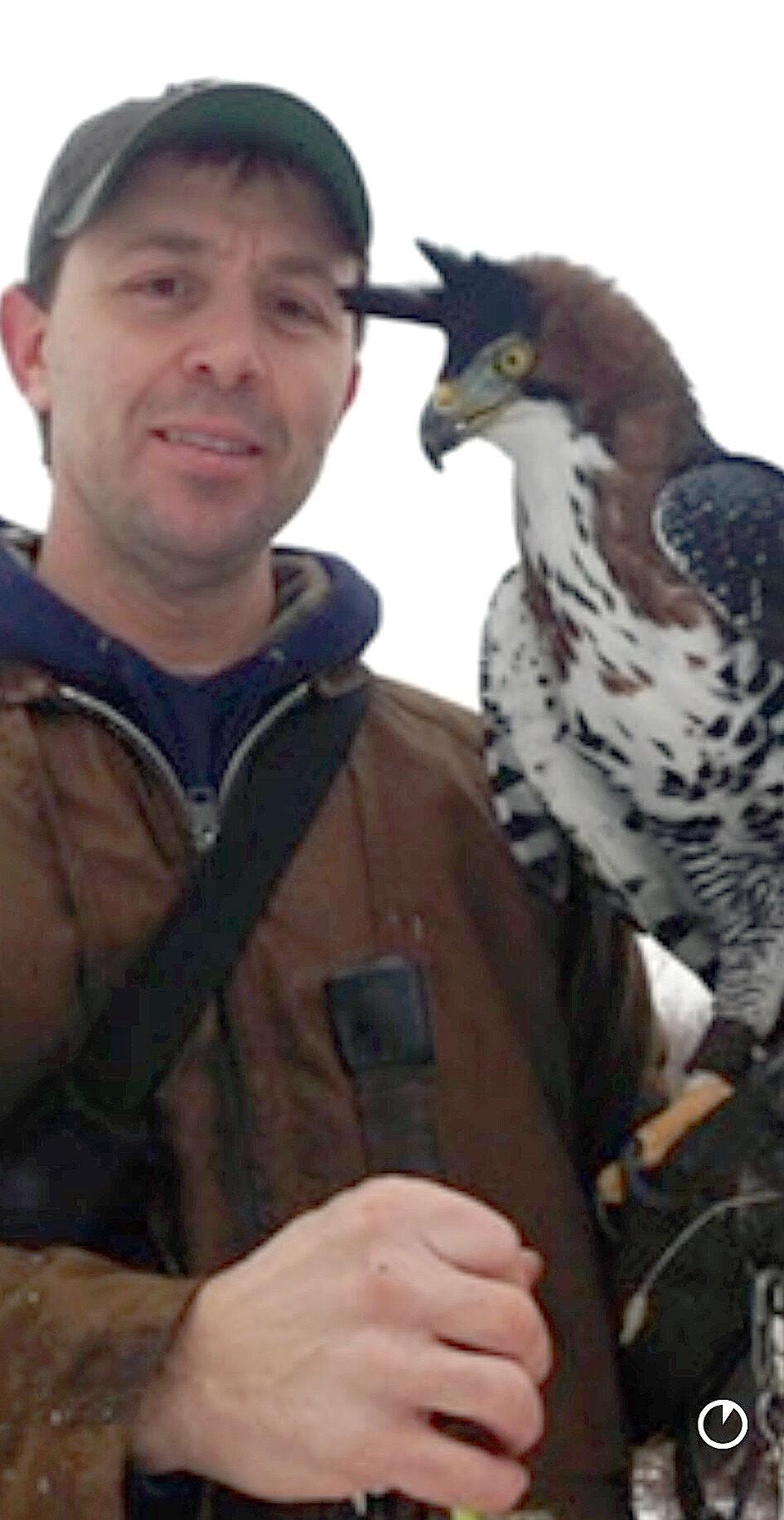 "We are so grateful to the community for their support and the sightings of Kody they reported to us," Toth said.
Kodiak was eventually tracked to a residence in Pine Township, Allegheny County, where a team from the National Aviary was able to recapture him Sunday.
One caregiver whom Kodiak recognized was able to maintain eye contact with the eagle while other team members used soft netting and a towel to catch and hold Kodiak, according to a press release. The National Aviary posted updates on its Twitter account, along with warnings not to approach the escaped eagle because it would likely fly off if approached by someone unfamiliar.
The National Aviary was closed to the public during the search for Kodiak, so that its resources could be focused on recovering Kodiak safely.
"The scale of their commitment to fulfill their responsibility and care for that bird speaks volumes of them," Finch said of the aviary.
Though it took a massive effort by the National Aviary and the community to find Kodiak, Finch said he has come to know many in the falconer community over the years and has worked with organizations such as the National Aviary and the Pennsylvania Game Commission in the past.
Aside from searches, like with Kodiak, other situations may involve capturing a hawk following a sparrow into a grocery store or efforts to safely remove hawk nests. In cases like these, Finch said he tries to educate people as much as possible. One tip he shares is that well-meaning people shouldn't leave bird seed near entrances. The food can attract smaller birds and subsequently larger, predatory birds.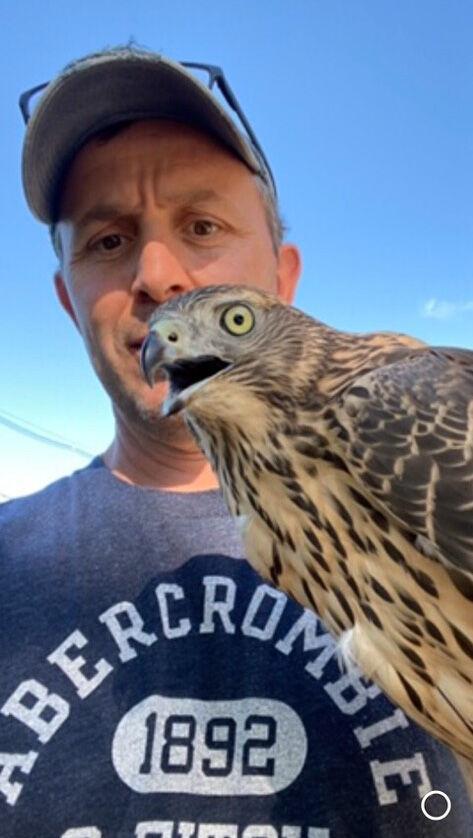 As a professional educator, Finch said helping animals can allow people to better grasp the natural world.
"When you build relationships with animals, it expands our understanding of why habitat matters, and sometimes all it takes are little things that are easy to do to improve the safety of animals around us."